WHY MOBILE ADS?
How you say it & show it matters. When you see something unique you'll remember it. Rolling Ads Service's billboard trucks are just that. An advertisement on our unique mobile billboard truck makes a big statement and leaves a lasting impression, unlike a TV ad or roadside billboard that we've all grown too accustomed to. Moving billboards give the client the ability to take their message/advertisement directly to the customer. Set a targeted route, drive at a specific time or park it directly in front of the key customer.
TARGETING
WE HELP FIND YOUR AUDIENCE
The right demographic is one of the key factors in any form of advertising. We help you determine who your target audience is as well as the best routes and schedules to get you the most views; make the biggest impact.
TIMING
RIGHT PLACE AT THE RIGHT TIME
When and where? Rolling Ad Service solves all of your problems. Our billboard trucks travel anywhere at any time to your target demographic at the perfect moment. Sit back, relax and let us do the driving.
TURN AROUND
WE'RE A ONE STOP SHOP
When we're talking about the great outdoors, it means fast-paced and on the move. A short, sweet, and to the point message on Rolling Ad Service's billboard truck delivers tons of impressions in a short period of time.
INCLUDED IN ALL CAMPAIGNS
24 HOUR COMMUNICATION
PERSONAL CAMPAIGN MANAGER
DAILY PHOTOS TAKEN THROUGHOUT THE CAMPAIGN
CUSTOM SCHEDULES AND DEDICATED AD SPACE
24 HOUR COMMUNICATION
PERSONAL CAMPAIGN MANAGER
DAILY PHOTOS TAKEN THROUGHOUT THE CAMPAIGN
CUSTOM SCHEDULES AND DEDICATED AD SPACE
GPS TRACKING
INSURANCE
FUEL
PROFESSIONAL DRIVER
62% of impressions were generated by "bots," bits of online compute code that moves around the web.
54% were non-viewable (displayed off-screen, never loaded successfully, etc)
and, the OAAA found that 25% of reported impressions were just plain fraud!
At the end of the day, real people spend money, bots don't… that's why more and more businesses are choosing the proven strategy of targeted out-of-home advertising. 100% of outdoor advertising impressions are seen by real people. It seems a little crazy to even say that's a feature, but that's the so-called "modern" world of digital advertising!
Here's an example of what you can expect to see when you use affordable, reliable and real outdoor ads:
23% of people exposed to outdoor ads use their mobile device to search for more information (vs. 16% for other media)
Billboard marketing appeals to impulse buyers which can increase your marketing share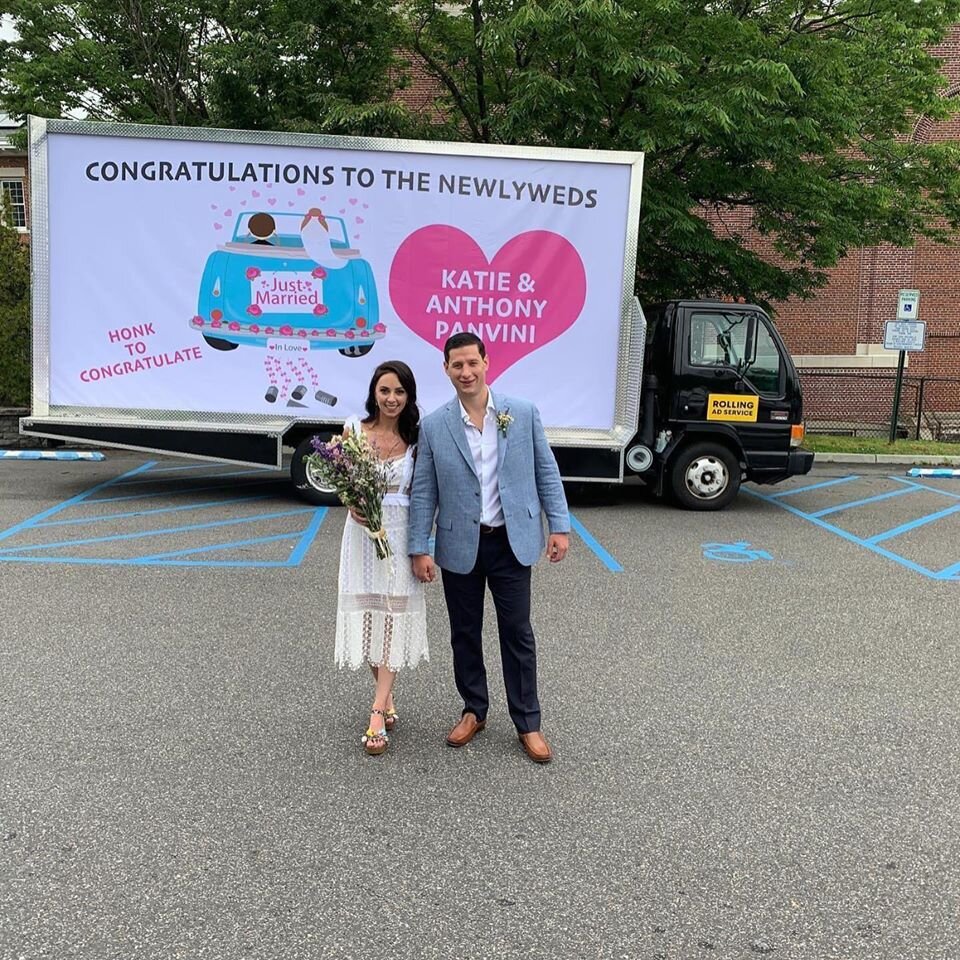 CALL 516-512-1605 TO GET STARTED!
Not only is our New York mobile billboard trucks highly effective, but it's also much more cost-effective than other methods of advertising in New York City. Compared to outdoor billboards in TIMES SQUARE OR SOHO (20-45k per month) our mobile advertising trucks are a fraction of the price and therefore the best solution for your business. Let's get your business in the game with a FREE QUOTE.